TRY AND DISCOVER PICK CENTER FOR FREE
Have you ever used the working spaces or the Coworking in Pick Center? Would you like to try the experience of our Business Center in Rome center and Eur district? We are so proud of the quality of our services that we want to give you the possibility to try them free. If you are not our client yet you can book one day completely free in one of our locations. It is an opportunity to grasp!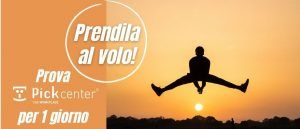 HOW DOES IT WORK?
You can book your free working station by sending an e-mail to info@pickcenter.com or call the number +39(0)6328031. The services can be booked two weeks before the use, both full day or a few hours. You choose the date and we will do everything to satisfy you. We will surely find a solution for you. All is obviously without any commitment on your part.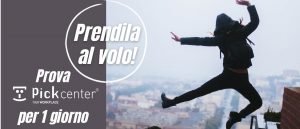 WHAT CAN I BOOK?
You can choose between the following services:
Working station in a shared area: if you want to try an efficient working station and you like a space where you can share your experiences.
Reserved working station: if you need a working station for exclusive use to work alone with tranquility and concentration.
Day Office: if you need a reserved office to work with a small team or to meet your guests.
In all our Locations we guarantee the safety of the spaces taking all the measures, from distancing to sanitation of the rooms, necessary to enable you to carry out your work in total tranquility.
Choose the solution that suits you best!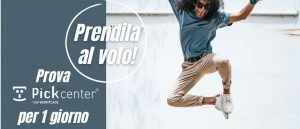 WHO CAN ACCESS THE PROMOTION?
The promotion is reserved for new customers. Come and discover Pick Center and its services in one of its three prestigious locations and request a free trial; you will also join the Pick Center Club for free to get discounts of up to 30% and many other benefits.
Grab this opportunity!
Write or call us immediately or, if you want, use the form on the right to leave us your contacts; we will call you back as soon as possible.