UNMISSABLE OFFERS WITH PROMOTIONAL PACKAGES
Coworking station: packages of 10, 20 or 40 hours starting from € 2,22 / h
Reserved station: 10, 20 or 40 hour starting from € 5,97 / h

Furthermore, if you are registered with the Pick Center Club you can book your coworking station in various locations around the world thanks to the international network of ECS153. You will have 5 free days of Coworking around the world! Here are the details.
If you are interested in reserved workspaces, read here
Contact us for more information
Check in on weekdays (excluding holidays) by 5.45 pm max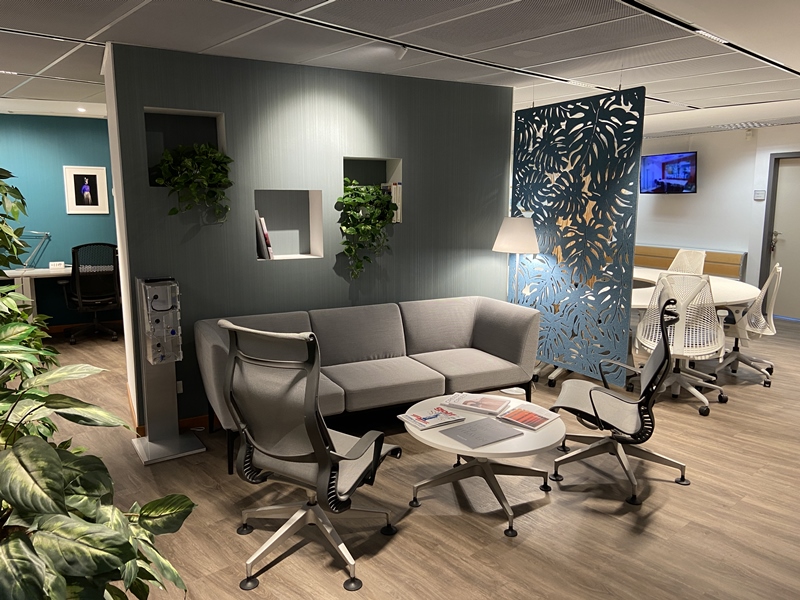 Our Coworking workstations are the alternative to working from home: workstations in shared spaces, with the flexibility to choose when and how to use them and the safety of working in sanitized and protected environments. Located in prestigious and easily accessible areas such as Roma Prati and Roma Eur, coworking spaces are perfect for developing your network, sharing experiences and ideas and growing your business by working better.
COWORKING 
Discover our new workspaces in via Boezio in the heart of Rome. A comfortable, elegant, modern area and served by a new reception on the street for quick and easy access.
In Coworking you will find workstations studied in detail, Phone Boot for your private calls and videocalls, relaxation areas with background music, coffee corner, lockers with electronic combination to store your personal items; you will also have access to an outdoor space for your moments of break or as a smoking area.
See the new spaces with the 3D virtual tour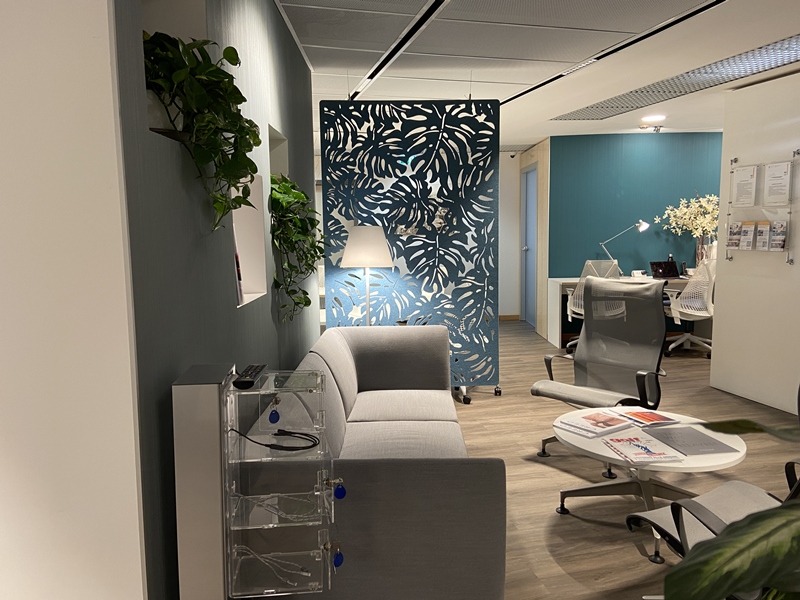 RESERVED STATION
If you are a freelancer and you are working from home, or you are gradually reactivating your business, this is the perfect solution to regain contact with the outside world in a safe and secure way: a private workstation, fully equipped, with many solutions. for the most useful job for you. You decide, without restrictions, for how long and how to use it and you will be immediately operational. With on demand or package solutions you have maximum flexibility for short or long periods, for a few hours, for half a day or a full day, continuously or only when you need it. Always at very competitive prices.
Contact us for more info
VIRTUALLY VISIT THE BSIDE COWORKING in VIA BOEZIO 4C

Look at the photo gallery of our business centers
The cost of the station includes:
Costs of activation of the service

Access to the shared areas and Coffee area

SMS/Whatsapp service for urgent for communication service

Air conditioning, electric power, cleaning and maintenance

Possibility of access 24 H, 7 days

Safety system for access detection and remote surveillance 24 H

Intrusion , fire and flooding alarms

Insurance of the building

Access to Pick Center Nework with discounts and facilitations in the major Italian and foreign cities.

Periodic sanitation of all environments with micronizer system and disinfectant Rely On Virkon certified anti Covid-19

Front Desk assistance by the Pick Center staff during office hours from Monday to Friday
The connectivity service includes:
WiFi connection from 2 to 4 Mbps

Active protection system with Firewall
What is Coworking?
It is an innovative and smart formula which allows you to have a workstation within a shared space. A creative, dynamic and immersive atmosphere where freelance professionals or anyone who does not need a furnished office can focus and be motivated to carry out their work, a proper alternative to working from home.
Can I use the coworking spot sporadically?
Certainly. Coworking spaces can be used through single daily accesses, through prepaid hourly carnets or in a continuous manner, with the Nomad or Resident options.
What is the difference between workstation in Coworking space and Reserved Workstation?
Workstation in Coworking space is a workstation within a space shared with other companies, whereas the Reserved Workstation is in a small room dedicated to you.
Both can be used in prepaid packages and continuously and exclusively for the entire month.
What if I need to connect to the Internet?
When you are using workstations in Coworking spaces, High Speed Internet connection is included for you, wireless or cable.
How do prepaid packages work?
You can buy an hourly carnet for the Coworking spaces or 10, 20, 40 hours packages for Reserved Workstation and, by booking through our Reception, you will be able to use a workstation whenever you need one.
Do Reserved Workstation and Coworking packages expire?
You will have 12 months to use the Reserved Workstation packages purchased and 2 months to use the Coworking hours booklet.
Can I use the workstation in Coworking packages in all three of Pick Center's venues?
Yes, certainly. You can choose where to work – Prati or Eur – every time you need the workstation, simply by booking it through our secretary.
What common areas are available to the Clients?
At every one of our venues you will find a reception area and waiting rooms for you and your guests, lounge areas and Coffee corners with vending machines where you can find hot and cold beverages and snacks.
What additional services are available to me?
Upon request, you can have many more services and workspaces, so you can find the perfect formula for yourself:
• Day office
• Hourly meeting rooms hosting from 6 to 70 people
• Videoconference and web conference
• Pick Center staff assistance for printing, copying, bookbinding, translations, bookings or any other secretary support
• Delivery service for errands
• Virtual Office
• Legal address/tax domiciliation